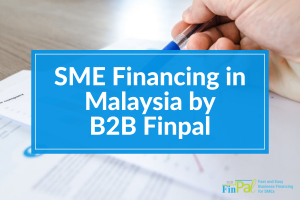 Running a Small-and-Medium-Sized Enterprise (SME) these days can be very challenging especially with the current Movement Control Order (MCO) in our country. Starting up a business requires a good sum of money as capital. This is when you have to look for the best SME Financing in Malaysia to boost up your capital. 
Have you ever wondered what businesses are categorised as SMEs? Well, SMEs are businesses that maintain revenues, assets or a number of employees below a certain threshold. The threshold is decided by the country, being different from one another wherein Malaysia, it is determined by the Malaysian SME Corporation.
According to SME Corp, there are two categories of SMEs which are manufacturing and services which have distinct sales turnover and number of employees according to the size of the enterprises whether it is a small or medium enterprise. Let's take a look at each category for medium enterprises to set a benchmark. 
For the manufacturing category, the sales turnover should be below RM 50 million with less than 200 employees. Meanwhile, the services category is required to meet a lower threshold such as the sales turnover is less than RM 20 million with 75 employees.
Which category of SMEs are you starting? Bear in mind that despite your enterprise fall under SMEs, it actually plays an extremely crucial role in our economic system. Hence, owning an SME is not a piece of cake matter, it requires a detailed plan, strategy, and most importantly, capital!
Worry not because B2B Finpal got your back! B2B Finpal prepares a highly trusted and well-planned SME Financing in Malaysia without any hidden charge. As an SME owner, you have the right to know every single detail that you are paying for. They operate as a peer-to-peer financing platform to help bypass traditional financial intermediaries like banks. 
B2B Finpal has been helping to establish SME businesses in this country by offering the best SME Financing in Malaysia. There is no doubt when dealing with B2B Finpal as the company is registered under Securities Commission of Malaysia, disbursed around RM 200 million since inception, funds managed by trustee agency, and a 100% funding success rate.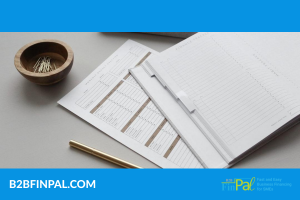 If there are more reasons to choose B2B Finpal to add to their credibility and security, it surely goes down to their amazing SME financing products and packages as below:
Invoice Financing
It is often a big issue to deal with approved yet unpaid invoices. What can you do with them? Well, B2B Finpal helps you to convert these invoices into cash that can help you to run your company through the Invoice Financing package. Useful, isn't it?
This product or package is best for immediate cash flow needs with the key features are; financing amount up to RM 1 million, financing up to 90% of the invoice value, tenure up to 120 days, as well as no collateral needed. 
Working Capital Financing
If you are looking for extra financial aid especially to run a business promotion during a peak or festive season, you can do so with their Working Capital Financing package. With this package, you will secure a good amount of capital to meet customer demand. 
This package allows you to have financing amount up to RM 1 Million, flexible tenures from 90 days up to 180 days, receive funds within 72 hours, with no collateral needed and no early payment penalty. 
COVID-19 Relief Financing
Undeniably, there are existing SMEs affected due to the pandemic and MCO where it is almost impossible for businesses to operate as usual. B2B Finpal prepares this package to help SMEs like yours to meet increased demand, or as long-term financial solutions. 
This package comes with a financing amount up to RM 150 000 and 12 months tenure, without repayment for the first 6 months or early repayment penalty or collateral. You will also get approval within 3 working days. 
E-Commerce Financing
Last but not least, using e-commerce platforms to run and promote your business is actually the wisest way to survive today's challenge. You can expand your business all around the country and even overseas. Hence, B2B Finpal decided to include this package in their SME financing plan. 
If you opt for this package, you will experience financing amount up to RM 150 000 with an affordable interest rate as low as 8.0%p.a within 3 working days for approval. You also don't have to think of collateral or repayment for the first 3 or 6 months.
To those of you who are interested to get Malaysia's best and trusted SME Financing by B2B Finpal, you can do so by registering your user account on their website at https://www.b2bfinpal.com/, then apply for a financing package of your choice, and lastly, receive funds!
Feel free to contact them at +603 7629 7333 for further information. If you wish to have a face-to-face appointment they are located at Unit T2-L9, Level 9, Tower 2 PJ 33 (Jaya 33) Jalan Semangat, Seksyen 13 46200 Petaling Jaya, Selangor.