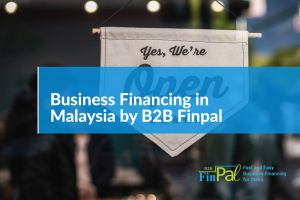 Are you looking for business financing in Malaysia to start a business or maintaining an existing one? If your answer is yes, then you are at the right place! Welcome to B2B Finpal, where they provide financial aids and supports to companies like yours. 
Undoubtedly, there are a lot of companies that offer business financing in Malaysia nowadays. However, looking for the one that is trusted, credible, and secured is a challenge entrepreneurs have to face. Many regret making the wrong choice which ends up in unexpected situations such as fraud.
With that being said, does B2B Finpal have all those three characteristics? They actually have more than that. Here are the top four reasons why you should get business financing from B2B Finpal:
Registered under Securities Commissions of Malaysia (SC)
B2B Finpal is a registered company under the Security Commissions of Malaysia (SC). They believe that making sure their client feel safe and secured is their priority. This proves that the company operates legally and there's almost nothing to be worried about. 
All funds managed by Trustee Agency
B2B Finpal also proves their company runs transparently by having the Trustee Agency which is the public agency that has the official power to make legal decisions on the funds including managing all of the funds. 
100% funding success rate
As the company aims to connect fast-growing businesses which are in need of an extra boost in capital, they operate as a peer-to-peer financing platform to help businesses overcome their problem and avoid traditional financial intermediaries. Up to this day, they have disbursed almost RM 240 million since inception.
Amazing business loan packages offered 
To assist you to get the trusted business financing in Malaysia, they have prepared four comprehensive packages for you. Let's take a look at each of these packages to help you find the best solution for your business.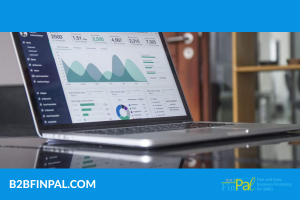 COVID-19 Relief Financing
First and foremost, B2B Finpal takes into account that there are existing businesses affected due to the pandemic where it is almost impossible for businesses to operate as usual. Hence, they prepare this package to help your business meet increased demand, or as long-term financial solutions. 
This package comes with a financing amount up to RM 150 000 and 12 months tenure, without repayment for the first 6 months or early repayment penalty or collateral. You will also get approval within 3 working days. 
E-Commerce Financing
With the Movement Control Order (MCO) going on, entrepreneurs opt to use e-commerce platforms to run and promote businesses. This allows you to expand your business all around the country and even overseas. Hence, B2B Finpal decided to include this package in their business financing plan. 
If you choose this package, you will experience financing amount up to RM 150 000 with an affordable interest rate as low as 8.0%p.a within 3 working days for approval. You also don't have to think of collateral or repayment for the first 3 or 6 months.
iii. Working Capital Financing
If you are looking for extra financial aid especially to run a business promotion during a peak or festive season, you can do so with their Working Capital Financing package. With this package, you will secure a good amount of capital to meet customer demand. 
This package allows you to have financing amount up to RM 1 Million, flexible tenures from 90 days up to 180 days, receive funds within 72 hours, with no collateral needed and no early payment penalty. 
Invoice Financing
Last but not least, it is often a big issue to deal with approved yet unpaid invoices. What can you do with them? Well, B2B Finpal helps you to convert these invoices into cash that can help you to run your company through the Invoice Financing package. 
This package is best for immediate cash flow needs with the key features are; financing amount up to RM 1 million, financing up to 90% of the invoice value, tenure up to 120 days, as well as no collateral needed. 
If you are curious to know more about some of the most innovative business financings in Malaysia by B2B Finpal, feel free to contact them at +603 7629 7333 for further information. If you wish to have a face-to-face appointment they are located at Unit T2-L9, Level 9, Tower 2 PJ 33 (Jaya 33) Jalan Semangat, Seksyen 13 46200 Petaling Jaya, Selangor.
You can also sign up for any of the packages online by registering your user account on their website at https://www.b2bfinpal.com/, then apply for a financing package of your choice, and lastly, receive funds!